Addison Reserve® Country Club has an onsite Sales Office
located at 7150 Addison Reserve Blvd. Delray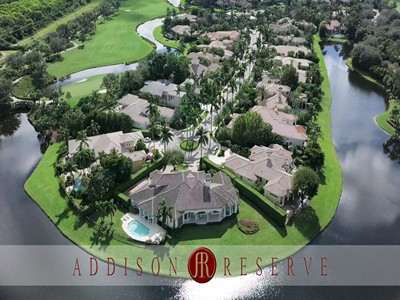 Beach, Fl. 33446. Please also take the time to review all of the amenities available at the Addison Reserve® Country Club.
Addison Reserve® Country Club has engaged Addison Reserve Realty, LLC as our onsite real estate presence. Please visit www.addisonreservedelray.com to see what they have to offer you and what homes are for sale in Addison Reserve®.
Delray Beach, located on the Atlantic coast is one of South Florida's finest places to call home. When members choose to buy real estate in our community they are welcomed into an active and engaged community for resident members.