Who is Arnaud Serie? Trickshot Golfer visits Addison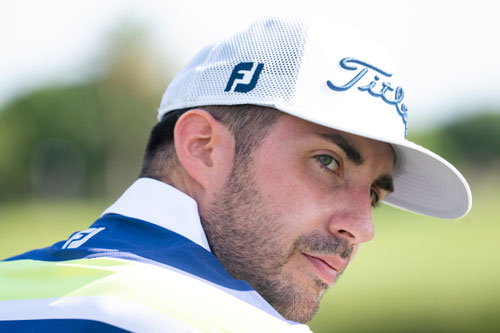 November 18, 2019
So, Arnaud – please tell us: who is Arnaud Serie? How would you describe yourself and what you do?
Well, I'm French, from Paris, and I am living between France and Florida (West Palm Beach). I have been an Amateur Golfer for 10 years (handicap 3).
I work in finance and I'm a golf addict, especially when it comes to trick-shots and creating online content. I do this in order to grow the game of golf around the world. I love traveling and highlighting my experiences at different golf courses along the way.
With an audience of over 70K+, you have obviously seen much growth in your social media presence. What do you think it is that makes your stuff so engaging to your fans?
My main audience is on Instagram with about 50k golfers following me. The content I make is engaging because it shows the fun side of the golf game and that's what people want to see.
I try to create and make short videos in order to catch people's attention, golfers or non golfers and growing the game my way. However, I stay authentic on my page and what you'll see is what I am.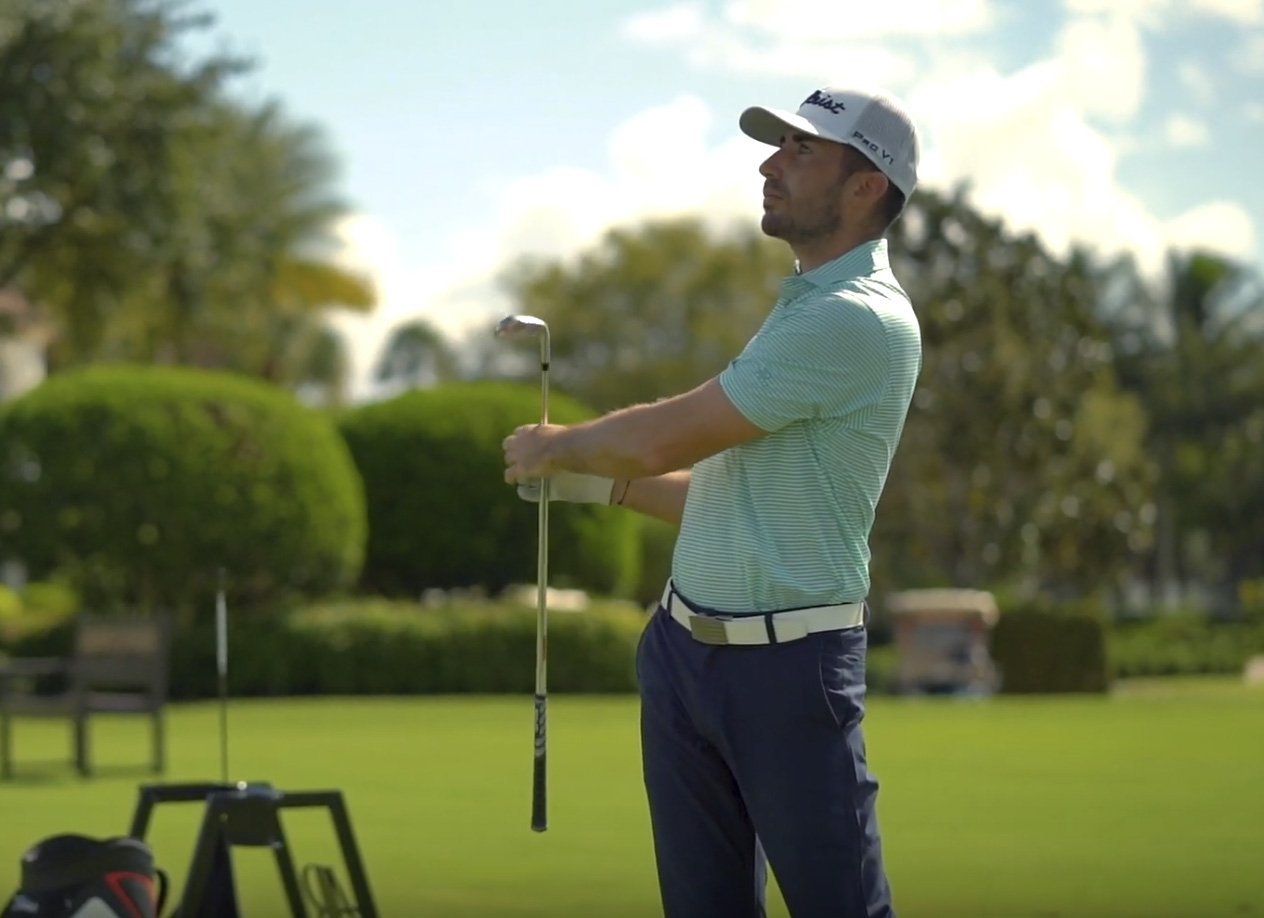 Who are your main subscribers on Social Media?
My main subscribers are golfers, from the United States (about 50%) and the other 50% are mostly from Europe.
Why Trickshots? What got you started in that?
I started to make trickshot videos because one day I posted a video of my golf swing, and it received a lot more views and engagement than some of my other content. I noticed people like to be entertained and see funny and unique videos, that's why I started to put more time and energy into creating trickshot videos, in order to show a fun and interesting side of the golf game.


Why are you so passionate about promoting the game of golf on Social Media?
I'm a golf lover. In France, golf is not really popular and kinda old school, I want to make it as fun as possible and encourage people to play golf! I want to promote my sport around the world in order to attract the next generation of golfers. Moreover, I really enjoy working in the field because the sport has given me so much in the past, and it's my way of enjoying and sharing my love for the sport.


What made you interested in coming to visit and film at Addison Reserve Country Club?
Honestly I didn't know about Addison Reserve before; I just noticed you were active on social media and I thought, "Yes, this place is cool, I want to go there and check it out!"
The course is very nice, in good shape, there's a great atmosphere, awesome facilities and the team was really kind.


What did you most enjoy during your visit to a South-East Florida Country Club?
Because I'm from France, I would say the weather... but mostly, the atmosphere, the people, shape of the courses, and the great team from Addison Reserve.


What did you think of the facilities at the club?
Amazing!! You have everything at this country club and that's really great, you offer a complete lifestyle to your members and I appreciate that.


What was your favorite part of the day?
My favorite part of the day was playing on the course, but I have to say that making my trickshot was also very funny because of how your members interacted with me!
When you try to make a trickshot, it's always so exhausting and sometimes can be frustrating, but having one of your members coming into my video just made my day and even though I didn't really make the shot that I wanted, it was so much fun watching it!

You made a Trickshot video here at the club, could you tell us about that?
Well, I was walking around looking for my next trickshot, when I found the beautiful terrace in front of the driving range. I loved the view and loved the challenge, so I started to try to hit a ping pong ball off the balcony into a little cup, and after about 30 minutes attempting it, a member came driving in front of the camera and started talking to me. He saw me trying to hit the ball and wanted to give me back my ball. Right after the member drove away, I made another attempt and hit the rim of the cup but it didn't go in. It was close, but he shouted "GOOD SHOT!" and it just made my day. I didn't need to try anymore, because I knew that this trickshot video would be just perfect!


You make your shots look so effortless. What does it take to make a perfect a trickshot?
Haha patience, lots of patience... but hard work - sometimes I can spend hours doing the same shot again and again.
But that's why when it happens the shot looks really good on camera :-)
What are some of your goals in the Golf Industry, and where do you see yourself in the near future?
I love the golf industry, growing the sport has always been a goal of mine, making it fun for everyone and just to keep enjoying playing golf, while encouraging others to do the same.
I have also started my own YouTube channel in order to create more videos and share my passion there. One of my goals is to grow this channel more.
The intro video that we filmed at Addison was kind of the teaser for the channel, and a lot of videos and challenges are coming.
Aside from that, we never know what lies in the future but one of my goals is moving to the US, because it is a paradise for golfers.

When will you come back to visit us again?
As soon as possible, I'll be back in January for the PGA show because I'll be one of their ambassadors, and then I should be back again in South Florida probably in February or March.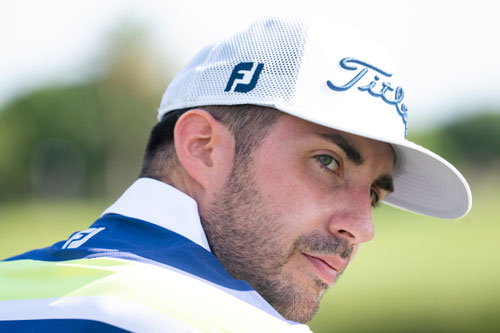 Arnaud's Trickshot at Addison:
Some of our favorite Trickshots:
(Click to watch)
1. Playing the Game VS Watching The Pros
2. The Right Way to Chip
3. Into the Weekend Like...
4. Lob Shots Made Easy