Fitness Facilities
Our Fitness facilities have state-of the-art equipment with the most up to date technology.
Facilities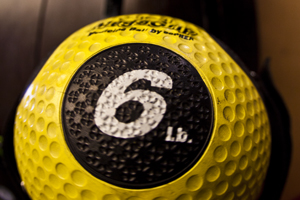 Our Fitness Center offers a free weight room, a large exercise room with the latest equipment in the industry and private fitness studios for your personal interests.
Pilates Studio
Imagine taking a Pilates Sessions in our beautiful 450 square foot private Pilates Studio. Our state of the art studio is filled with two Reformers, Cadillac, combo chair, barrel, balance bar and additional functional equipment. Whether you are a beginner or the most advanced Pilates student our studio has everything you can imagine.
Kinesis Studio
Our Kinesis Studio is the perfect area for the adventurous fitness users. The 700 square foot studio's wall is occupied by TechnoGym's Kinesis Wall. Imagine performing a total body workout, emphasizing balance, strength and flexibility. The Kinesis Wall also has Golf and Tennis programs that incorporate the movements needed to succeed at both sports. The studio also has several functional training stations, along with individual stretching tables.
Private Stretching Studio
Stretching is one of the most important components of everyone's workout. We have a 500 square foot studio with two oversized raised stretching tables. The studio also contains a True Stretch Cage, which is regarded as one of the most versatile piece of stretching equipment on the market.
Group Fitness Studio
The 1200 square studio is the home of our extensive aerobic classes. We offer over forty classes a week. Some of the classes offered are kickboxing, yoga, mat Pilates, body toning, Tai Chi, cardio sculpt and ballroom dancing. The studio also is used for our spinning classes and also our group Pilates reformer classes.