Dining
stYr
The gathering spot of Addison, stYr's warm and inviting ambiance welcomes you afternoon through evening. On weekends, live music complements the tapas and sweet treat menu that accompany the signature cocktails served by the waterfall glass window. Numerous TVs and projection screen tempt the sportsman and the fire pit on the wraparound terrace lures many on cool, breezy nights. Before dinner, instead of dinner or after dinner, stYr is where you want to be.
Taste
The signature restaurant of the Clubhouse, Taste's menu specializes in unique fishes, the finest prime beef and chophouse fare. Grab a seat next to the window for a picturesque dinner with our lighted waterfall in the background or share a more intimate moment in the seclusion of one of our cozy booths.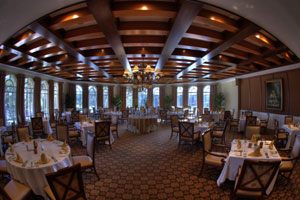 The Bistro
Located at the Esplanade, the Club's sport and spa center, The Bistro is our casual dining venue. Offering burgers, salads and lighter fare, one may dine al' fresco by our junior Olympic pool or enjoy the air conditioned comfort inside the restaurant. Weekends are whiled away at frequent themed BBQs and nearby tiki bar.
Private Dining Rooms
Our private dining rooms were graciously designed to accommodate small to medium sized meetings, special celebrations or gatherings. Singularly seating around 60 or combinable to entertain 130 comfortably, the hand-painted oval recessed ceilings remind one of art deco of days gone by.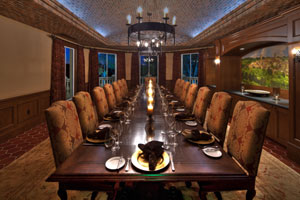 Vault
Truly the premier dining room at the Club, Vault is reminiscent of old Sicily. Accented by bricked ceilings, warm woods and hand painted murals, this room that seats up to 18 is the home to Executive Chef prepared and hosted signature meals. Each menu is artfully chosen with the members in mind and the selections are individually paired with wines from our extensive collection.